We help aging adults meet their physical needs, combat social isolation, and stay connected with families.
OUR STORY
Omatochi is a team dedicated to revolutionizing in-home care. We revitalize aging adults with skilled in-home health aides, a holistic wellness approach, and unparalleled technology. Our goal is to provide senior-centric in-home care that preserves independence instead of limiting it. Each patient is different, so our team works on learning how to best treat your loved one from YOU. We combine our expertise with your experiences to offer the best possible care. 
The Omatochi Family App is always accessible, no matter where you are. Our app embodies our unique, holistic, and in-depth care approach: it keeps medical information, health updates, and fun activities in one place. Omatochi prioritizes involving your whole care circle and keeps you up to date, limiting stress and encouraging quality time with your loved one.
Omatochi doesn't just invest in you as a client—we invest in our employees. The entire Omatochi team is part of your care circle. Each employee is a valued and appreciated member of our team that we invest in our employees so they can better dedicate time and energy into your loved one. In-Home Health Aids work with your Family Care Advisor to create a tailored plan for your loved one and keep you updated. Omatochi prioritizes a healthy community, and partners with like-minded organizations to offer your loved one a large network of resources dedicated to improving the aging process.
Omatochi was made to help any aging adults who can use assistance. Whether to combat social isolation, help with exercises to maintain independence, or create a safe, healthy quality of life, Omatochi is your solution. We know you can do it, but we also know that life is easier when you can lean on professionals for support. That is what we're here for.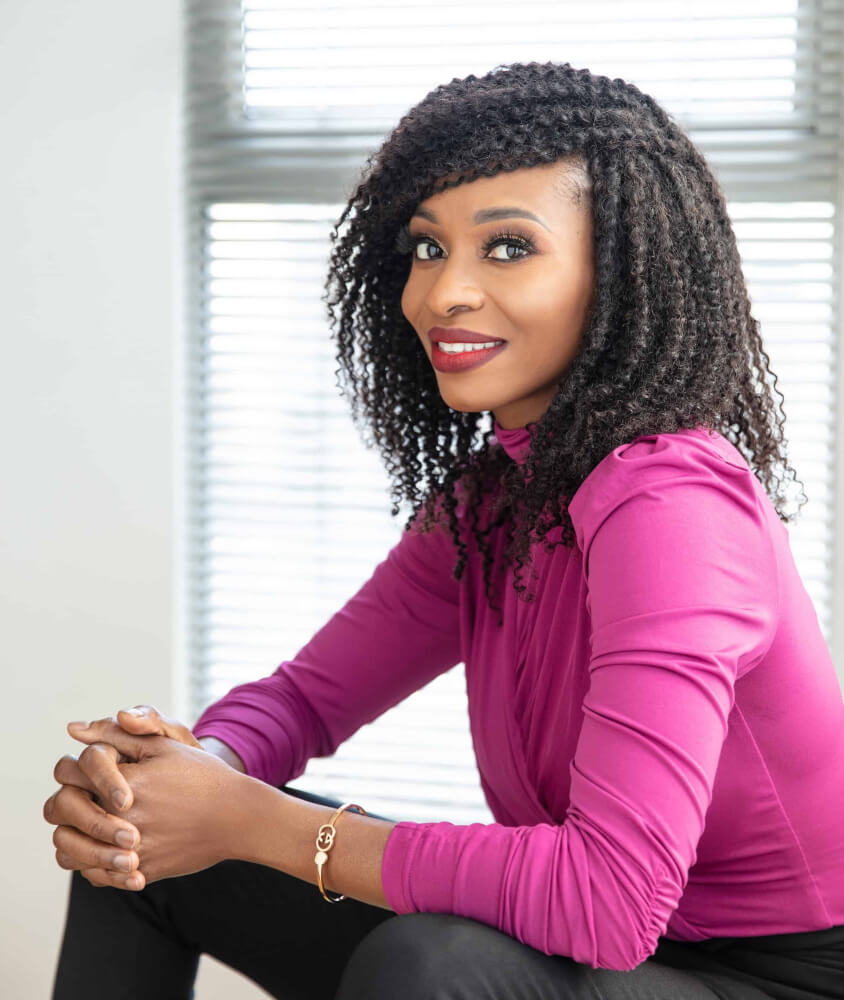 In 2011, Deka Dike had a challenging experience trying to care for her aging father 6,000 miles away in Nigeria while living in the United States. With no one else to step in, Deka's mom served as her dad's primary caregiver. Throughout that season, Deka quickly realized the glaring communication gaps of having a family member care for a loved one.
Her mom, already overwhelmed with the fear of knowing that her husband wasn't in good health, struggled to remember important details like his medication names, dosages, and other relevant information from his doctor. This added to Deka's stress of not knowing what was going on with her dad and the frustration that she couldn't be there for him when he needed her most. She realized there needed to be a better solution.
We provide the best of both worlds: quality, proven care combined with leading-edge technology that lets family members access key health data, schedules, and more. This soft-touch and high-tech combination makes Omatochi a stand-alone choice.
After all, our goal is not to disrupt a senior's life, but to enhance it through customized and engaging in-home care. We focus on well-being and mental and physical health supported by innovative senior care technologies.
IMPACT
CULTURE
6500 Dublin Blvd, Suite 200G
Dublin, CA 94568
925-905-1662
hello@omatochi.com
Monday – Friday:
09:00 AM – 05:00 PM
Saturday: Closed
Sunday: Closed
© Omatochi 2023. All Rights Reserved.