Compare our Care Packages and Find Out Which One Suits Your Level of Need.
At Omatochi, we understand that every aging individual has their own unique care needs. In order to meet them, we have 3 different levels of care that are tailored to best support you: Virtual Care, Blended Care, and Total Care. These 3 levels of care are key to enhancing your well-being, promoting independence and autonomy, and providing the best quality of life in every stage of the aging process.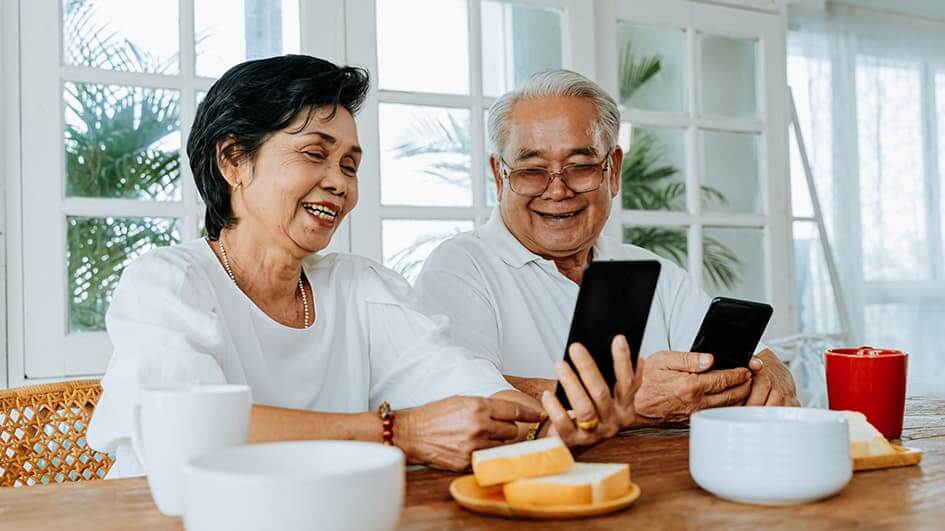 Virtual Care provides 100% remote assistance and support through our trained Care Assistants, who allow you to maintain your independence and autonomy with peace of mind. If you are tired of doing tedious tasks, such as grocery shopping, scheduling medical appointments, picking up your prescription from the pharmacy, and learning how to use technology alone, then our Care Assistants can take care of these things for you. In addition, our Care Assistants do weekly check-ins over the phone and occasionally in-person to introduce resources, entertainment options, and social events that best align with your interests and needs. With our Care Assistants relieving the burden of doing every little thing by yourself, you will have more time and energy to do what makes you happy.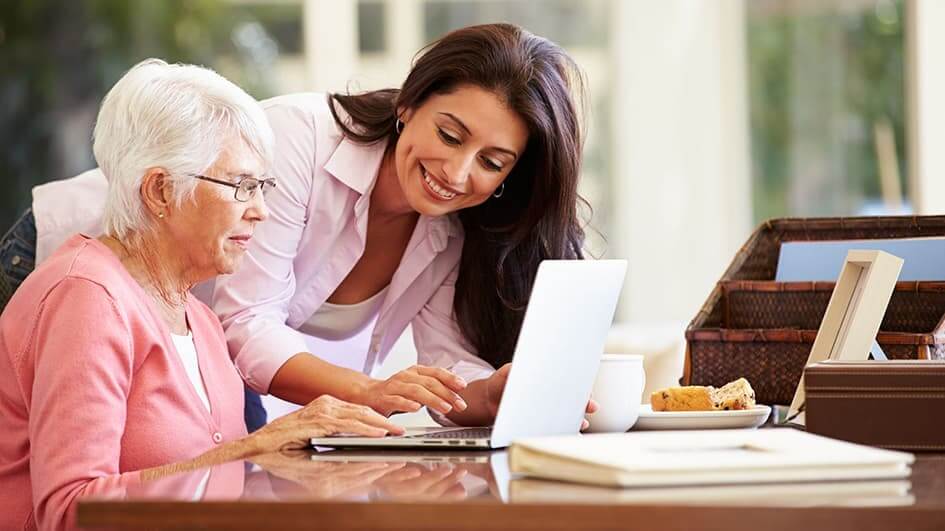 With Blended Care, you can have the best of both worlds and customize your care with your perfect balance of virtual support and in-person assistance. If you would like some in-person assistance in addition to the virtual support provided by our Care Assistants, our licensed and trained In-Home Health Aides can come in-person whenever you need them. Our Care Assistants from afar can help you with appointment scheduling, delivery coordination, and curating a social calendar that's tailored to your needs while our In-Home Health Aides can assist you in-person with physical activities, meal preparation, light household chores, and keep you company from time to time. Our combination of virtual and in-person care allows us to accommodate for every individual's unique needs. 
Total Care is 100% in-person assistance and support through our trained and licensed In-Home Health Aides, who perform personalized and compassionate care to empower you to have the best physical, mental, and social well-being and quality of life. There are three types of Total Care Packages to provide flexible and tailored care for the care schedule and daily activities of living you need: Buddy Care, Companion Care, and Champion Care. Within these three packages, you can customize the kind of care you want to receive, such as transportation to medical appointments and social events, exercise help and fall recovery for mobility and flexibility, and personal care from light housekeeping to help with bathing or meal prep. In addition, you can pick how many hours of care you need per week with no hourly minimums to worry about. Total Care takes the senior-centric approach to ensure you are always provided with the highest quality care. 
While you can pick and choose from our three levels of care, you don't always have to stick with the same care plan you started with. If you want to start with Virtual Care for occasional in-person support but want to increase the hours you receive of this in-person support later on, you can switch to one of other levels of care, such as Blended Care or Total Care, to better accomodate your needs. To learn more about our care services and how to get started with care, go to our website and fill out our contact form to get in touch with an advisor today.