Omatochi Advances to Semifinals at Black Ambition Prize!
We are thrilled to share some exciting news with our esteemed readers! Omatochi has been selected as a semifinalist for the 2023 Black Ambition Prize, founded by the visionary Pharrell Williams. Black Ambition is an organization dedicated to uplifting and supporting Hispanic and Black businesses and startups, empowering them to excel in the competitive US business environment. This annual prize event aims to promote and celebrate the achievements of Black and Hispanic business owners, propelling them to even more remarkable feats in their entrepreneurial pursuits. 
As a passionate elder-tech company, Omatochi takes immense pride in being listed among the most promising Black and Hispanic companies in the United States. Our Founder and CEO, Deka, remains steadfast in her mission to revolutionize the care industry by leveraging cutting-edge technology to provide exceptional, human-centered care services for older adults. 
Each day, our team at Omatochi strives to make a meaningful difference in the lives of our clients, ensuring they receive the highest quality of care and support. Our focus on continuous improvement drives us to maintain truly human-centered and senior-centric care services, where each team member plays a vital role in enhancing the well-being of our beloved seniors.
The incredible opportunity presented by Black Ambition has emboldened us to explore every avenue to elevate the lives of our aging adults further.  
We extend our heartfelt gratitude to Black Ambition for this prestigious recognition and their unwavering support. Together, we are inspired to forge ahead, significantly impacting the elder care industry and leaving a legacy of compassionate care. We are excited about the journey ahead and will continue to uphold our dedication to innovation, excellence, and our cherished seniors.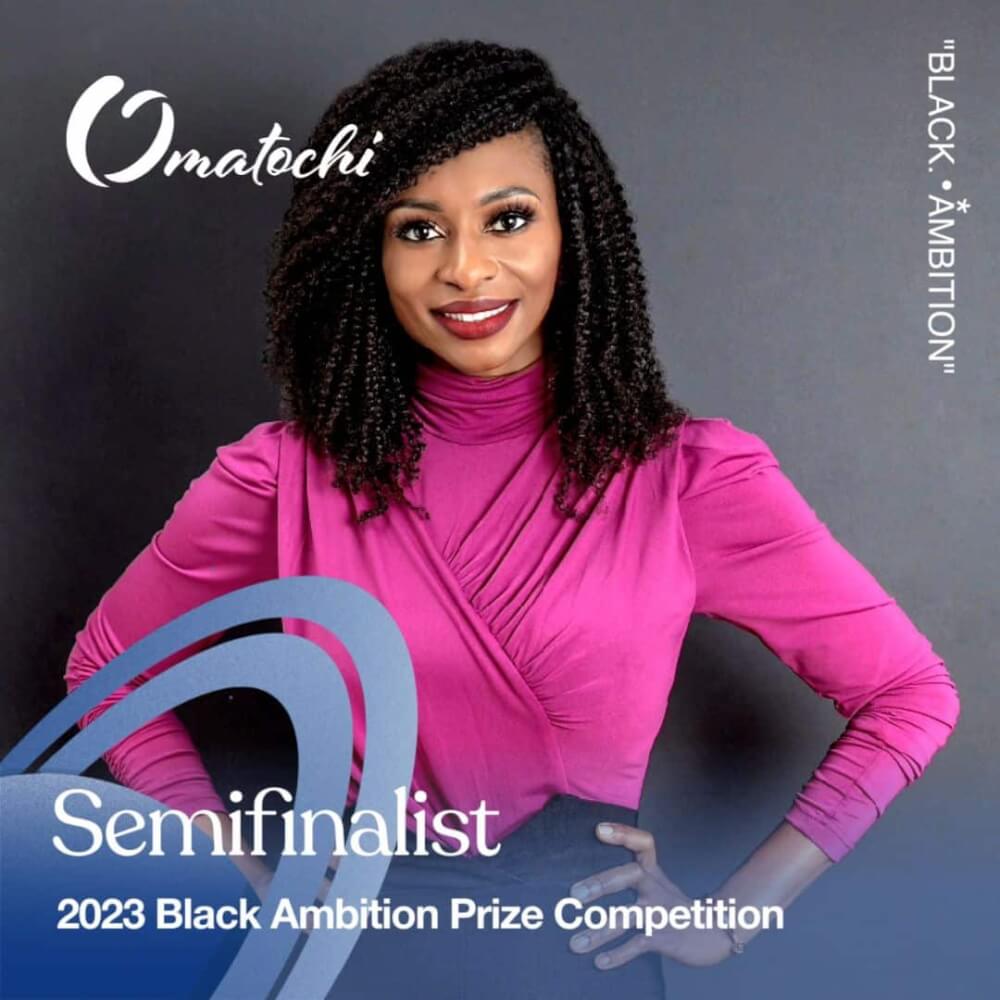 Stay tuned for more updates as we progress through the Black Ambition Prize journey. Thank you for being part of our Omatochi family, and we look forward to sharing more exciting news with you soon!