Omatochi: Nurturing the Sandwich Generation Through In-Home Care and Support
Omatochi is a proud sponsor of the Mom Walk Collective event in Livermore, CA, on July 8th, 2023, and shares a deep connection with this organization as both aim to support mothers and address the challenges faced by the sandwich generation. 
The Mom Walk Collective serves as a gathering point for mothers from diverse backgrounds, providing them with emotional support, friendship, and a platform to enhance their motherhood journey. Through monthly events, this organization brings moms together, enabling them to connect and build relationships with other like-minded mothers who understand the joys and struggles of parenting. 
Omatochi, recognizing mothers' unique struggles in this generation, offers essential services that prioritize the well-being of aging adults. This generation of moms often cares for their children and aging parents simultaneously, creating a complex and demanding situation. To alleviate the strain and provide support, Omatochi specializes in in-home care that allows aging adults to age comfortably within the familiar surroundings of their own homes.
Omatochi's services encompass a range of support options, including companionship and lite housekeeping, to assist with overwhelming household tasks that come hand in hand with caring for newborn babies. By providing compassionate in-home health aides and deploying our innovative Family App, Omatochi ensures that aging loved ones receive the specialized care they need. This approach focuses on physical well-being and nurtures the emotional and mental aspects of aging, fostering a holistic approach to care. 
Omatochi reaffirms its commitment to supporting mothers in this situation by sponsoring The Mom Walk Collective event. In addition to their sponsorship, Omatochi is excited to extend a special offer to moms from the Mom Walk Collective: a 20% discount on their services for the first six months. This discount aims to assist and relieve these incredible mothers, acknowledging their challenges in nurturing their children and aging family members. 
Omatochi's dedication to empowering the sandwich generation extends beyond financial support. Our care plans and services are specifically designed to cater to the unique needs of families in this situation. By offering in-home care services, Omatochi enables aging adults to age at home comfortably while mothers can focus on balancing the demands of their multiple caregiving roles.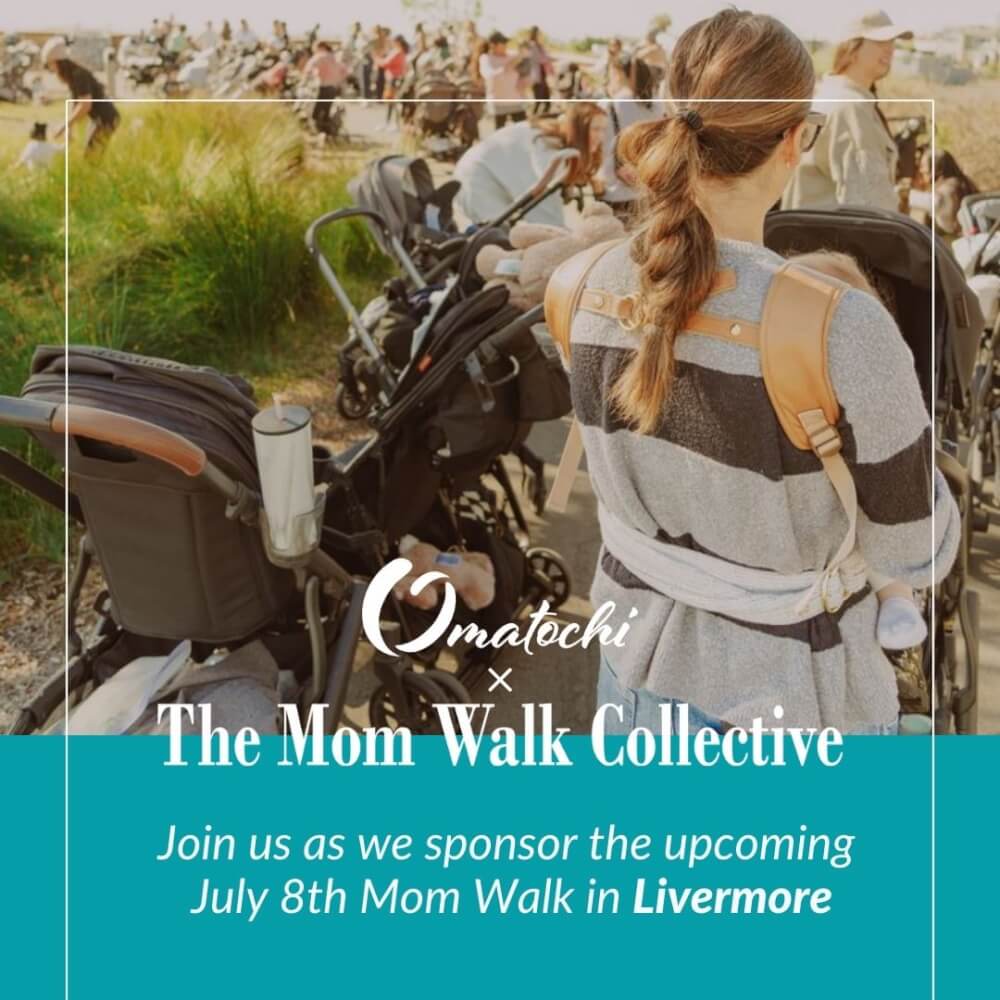 The next walk in Livermore will take place on the 8th of July at 9 am at Mocho Park. (Find more details here) There will be a time for gathering, an enjoyable walk, and even a story time for kids at the library. 
The connection between Omatochi and the Mom Walk Collective is rooted in a shared understanding of the struggles faced by mothers in this generation. Through our sponsorship and specialized services, Omatochi strives to provide comprehensive support to these incredible mothers, ensuring their aging loved ones receive the care they deserve and fostering an environment where mothers can thrive as caregivers. 
Please click this link to learn more about Omatochi's services and how we enable aging adults to age at home with dignity.  
Together, Omatochi and the Mom Walk Collective aim to empower moms in this situation, acknowledging their strength and resilience in navigating the challenges of caring for multiple generations.